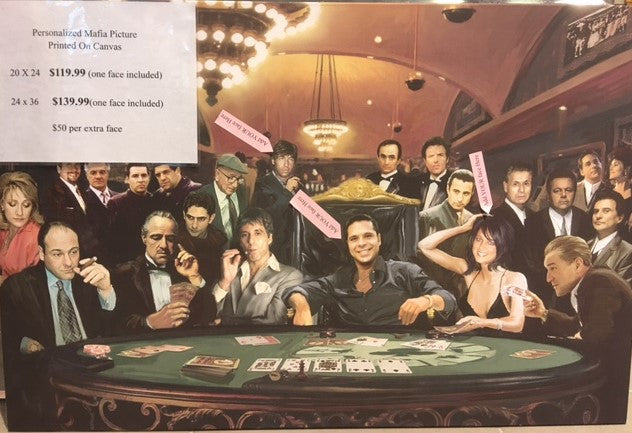 Add Face-Poker Table Picture
Regular price $100.00 Sale
Just like the movie "Face Off" !!!
You can add your own face to one of our most popular pictures. Show your friends the marvelous picture of you sitting at the same table with Al Pacino, Marlon Brando, Robert De Niro ... or any other celebrity you choose.
One Face included in the price, if you want to add your whole family there, $50 extra per person.
16" x 20" with Gallery Wrap Stretched
20" x 24" with Gallery Wrap Stretched
24" x 36" with Gallery Wrap Stretched