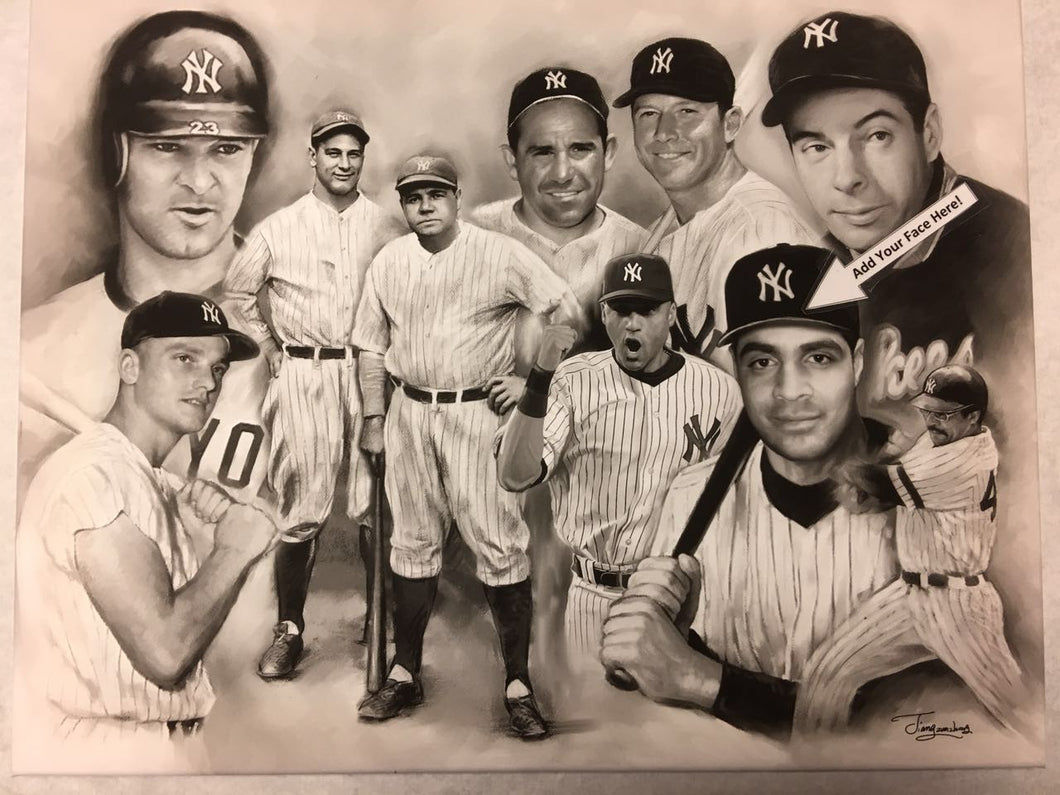 Add Face to Yankee Legends Picture
Regular price $100.00 Sale
Add your face with all the Yankee Legends.
How cool is it to be in the same picture with all these guys?
Great gift idea for fathers, sons, brothers and friends.
Wait, what if you are not a fan of Yankees? No problem, we have Mets picture too, you can add your face to any of our pictures and we custom made too.
16" x 20" with Gallery Wrap Stretched
20" x 24" with Gallery Wrap Stretched
24" x 36" with Gallery Wrap Stretched